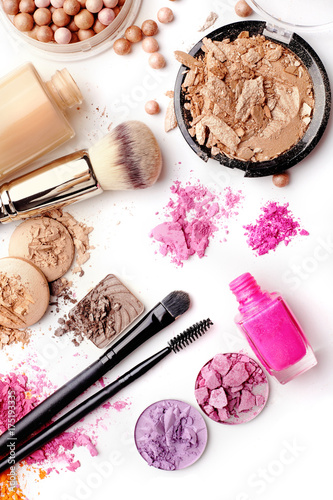 How To Choose The Best Makeup Trolleys?
Have you ever wondered that why professional makeup artist use trolleys? Well, the most common reason is portability feature provided by it. Time is money, and when this is about going from one location to another faster, then it is the best option. Mainly these cases are available in lots of variety according to its exterior look and size of it. If you are willing to purchase Makeup Trolly, then the first thing to keep in mind is to buy the best product. Purchasing a cheap trolley can be harmful as there are expensive brushes and products inside it.
Buying Tips For Makeup Trolleys
If you are thinking to buy a trolley for your profession and want it to be the best, then there are few things which can be considered. A robust makeup trolley is hard as the case can be made up of aluminium These are heavy but able to protect water and heat. Before buying a cart, you need to make sure that how much stuff you want to put in it. After getting an idea of stuff, you need to choose the size and its appearance. This thing matters because some people buy expensive cases and trolleys but don't use it due to looks. A decent colour looks far better than any other like black which is called as the evergreen colour.
On the other hand, you can choose the number of folding boxes required because there are minimum six boxes in it including the large one. The best thing which you can do in this condition is to check out reviews regarding products online. There are lots of websites available online and everyone has some of the average reviews. This way, you can know pros and cons of a makeup trolley with ease.
We hope you enjoyed this content girls, stay tuned for next week!